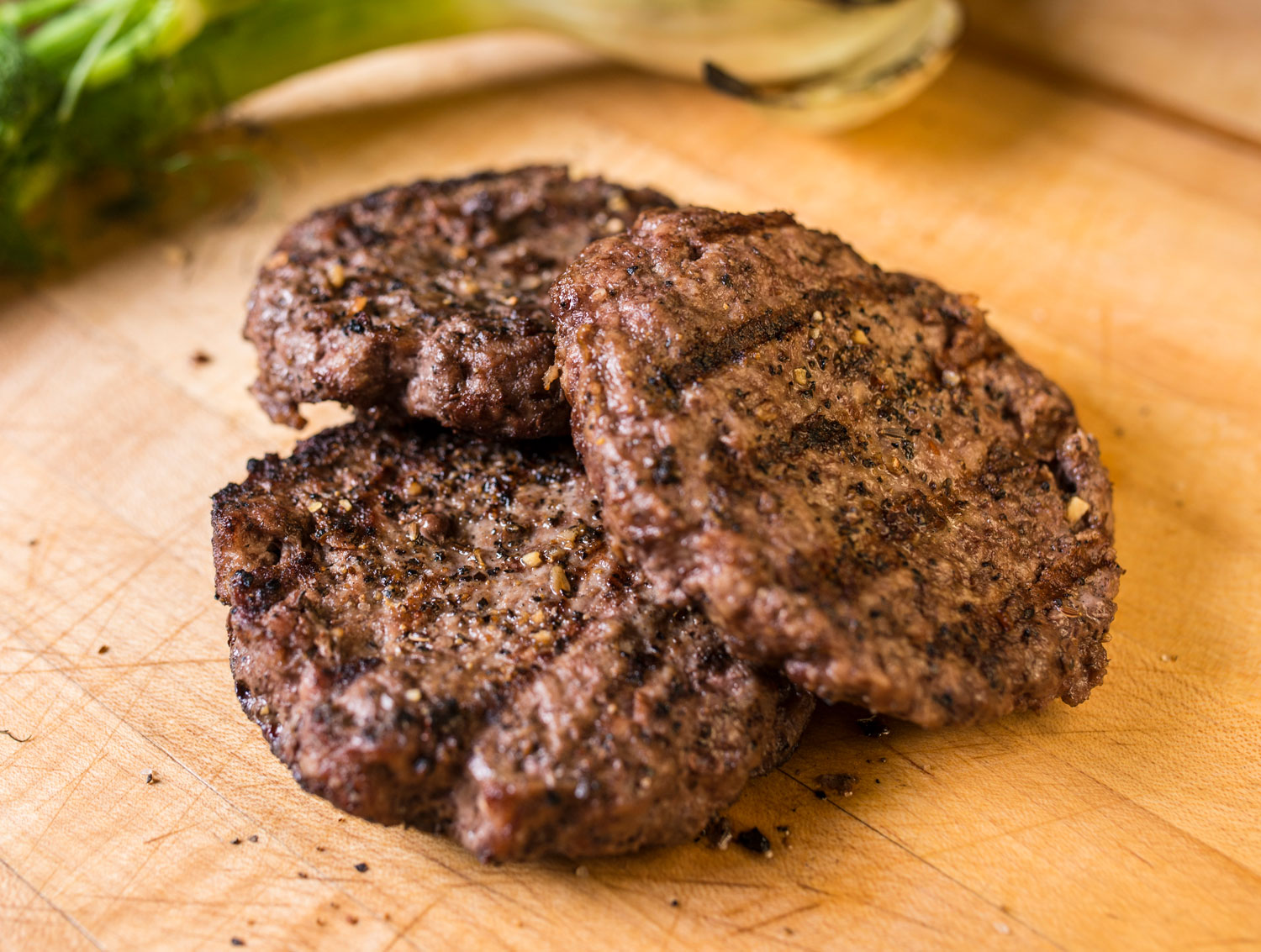 PURE LAND BLACK ANGUS BEEF
Source verified…DNA tested
The need for true-to-market beef brands has never been greater than it is now with food safety concerns at an all time high. Pureland Premium Black Angus Beef is that brand; featuring Angus Sure. An independent lab analysis is conducted to guarantee that the genetics of our cattle are indeed of Angus heritage.
Pureland Premium Black Angus Beef has a rich, high marble score and great tenderness that delivers a one-of-a-kind dining experience. Pureland features a full line of whole muscle and cut products for use in any application.
THE PRODUCTS
Burgers and Ground Beef

Pureland Angus Burgers and Ground Beef products are made from the same great Angus beef as our steaks. No additives or fillers, just 100% pure Black Angus beef.

Sirloin Steaks

Pureland Angus Sirloin Steaks make for a great low cost versatile steak. Nicely trimmed, they will easily become one of your signature items. Available Filet Style in sizes 4, 6, and 8oz; Strip Style in sizes, 6, 8, & 10oz.

Flank Steaks

Perfect off the grill for fajitas, steaks, sandwiches, and salads. Pureland Angus Flank steaks are versatile for any menu application. Available in 1/10lb or 6/10lb packs sizes.

Strip Steak

Pureland Angus Strip Steaks are custom cut from our own USDA inspected 100% Black Angus beef. Available in size 6-18oz: Center Cut Full Cut Boneless Bone-In.
PRODUCT VIDEOS
Our videos provide training to servers, staff, managers, & customer service personnel.
Ensure your team is knowledgeable, confident and prepared.