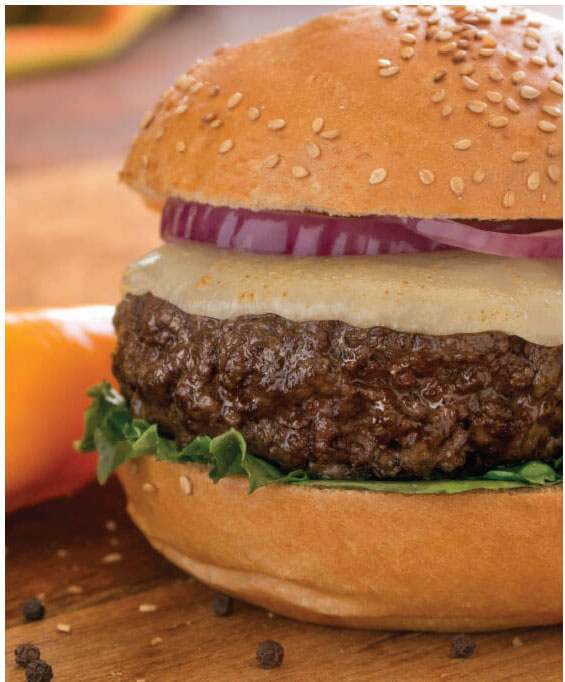 RASTELLI BUTCHER SHOP CRAFT BURGERS
Juicy, Tender, Robust and Hearty
We start with the finest Organic Grass Fed Beef, partnering directly with America's top Sustainable Beef Producers to bring you the purest domestic beef on the market. Our ranchers use a method of daily rotational cattle grazing to ensure the highest quality.
With more heart-healthy omega-3s and less total fat than conventional beef, our Organic Grass Fed Beef is good for you and good for the earth.
We then craft each burger using a special family recipe so every burger tastes like you made it in your kitchen.
OUR FAMILY LOVES THEM, AND WE KNOW YOURS WILL TOO.
PRODUCT VIDEOS
Our videos provide training to servers, staff, managers, & customer service personnel.
Ensure your team is knowledgeable, confident and prepared.