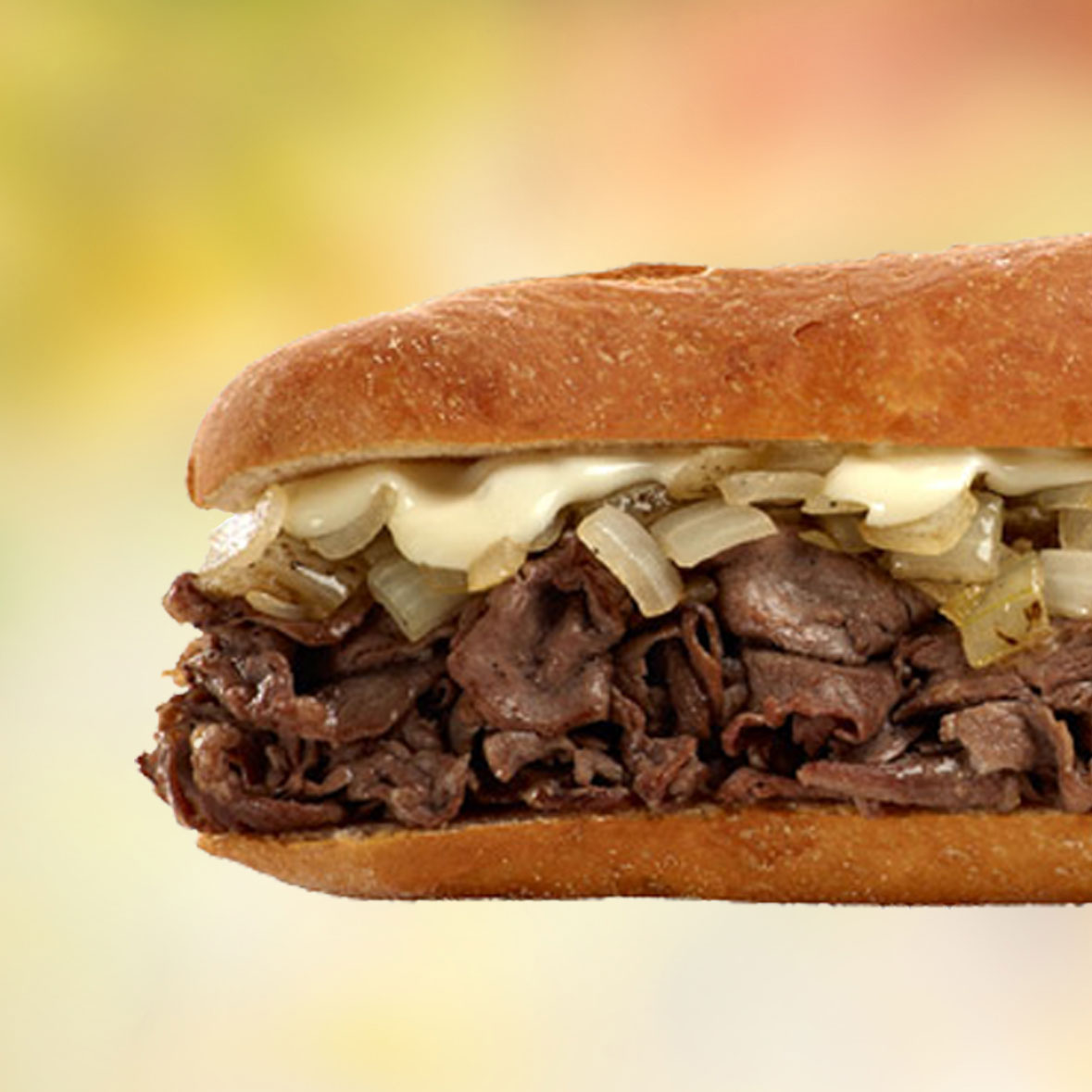 TONY LUKES
The Real Taste of South Philly
More than just your typical Philadelphia cheesesteak joint, Tony Luke's redefined the Philly sandwich experience with specialty favorites like the roast pork Italian and chicken cutlet. The cheesesteak was not on the menu originally; the city's love for cheesesteak prompted the Luke's to make their own version which has stayed a best seller since the addition to the menu in mid 1992. Tony Luke's menu now includes chicken cheesesteaks, seasoned french fries, hamburgers and more.
THE PRODUCTS
CHICKEN CHEESESTEAK

Chunks of chicken breast are perfectly seasoned and cooked to order on our flat-top grill. Make it your own with your choice of cheese and gourmet toppings!

CHICKEN CUTLET ITALIAN

Tony Luke's chicken cutlets use Mama Luke's secret recipe! We take a chicken breast and pound it thin, bread it in herbs and bread crumbs and grill it to order. Mama Luke would suggest a Chicken Cutlet Italian, which is topped with your choice of sautéed broccoli rabe or spinach and sharp provolone.

ROAST PORK ITALIAN

The sandwich that put Tony Luke's on the map! Tony Luke's roast pork is slow roasted with a secret blend of herbs and spices. The result is juicy, garlicky pork which is sliced thin, topped with au jus, sautéed broccoli rabe or spinach, sharp provolone and piled high on freshly baked bread.

CHEESESTEAK

Tony Luke's cheesesteaks use thin-cut 100% USDA certified Black Angus rib-eye steak, that's hormone and steroid FREE,  topped with your choice of American cheese, provolone or Kraft Cheez Whiz. The rib-eye is cooked to order every time, always served on baked in-house bread and customized to your liking with a variety of toppings.