RASTELLI GLOBAL
DOMESTIC & INTERNATIONAL TRADE & EXPORT
Rastelli Global Middle East is responsible for the sales of products and services from Rastelli Food Group and associated companies in the MENA and Asia regions. We have been active in these regions since the late 1990's, focussing on the supply of products to commercial operators.
​Our regional headquarters were established in 2002 to support the growing commercial activity as the Middle East markets grew. During that time, we have shipped over 50 million cases of dry, chilled and frozen products into the region.
Through direct ownership or proprietary partnership; we select the finest products for our customers and carefully monitor quality throughout all of the steps needed to fulfill orders. We are also able to source and consolidate almost any U.S. produced food item. We currently distribute over 5,000 products and work with more than 500 vendors from around the world. Our extensive list of products is ever-evolving so please contact us if you have a need for specific product brands.
LOCATIONS
RASTELLI GLOBAL CORPORATE HEADQUARTERS
504 Sharptown Road
Swedesboro, NJ 08085
Office # 1011
Grovesnor Business Tower
Al Barsha Heights, Dubai, UAE
P.O. Box 215848
971.4.277.6352
Unit 14, Entrance 330
Avenue 35, Block 561
Janabiya, Bahrain
P.O. Box 30422
973.176.95.475
ON THE WEB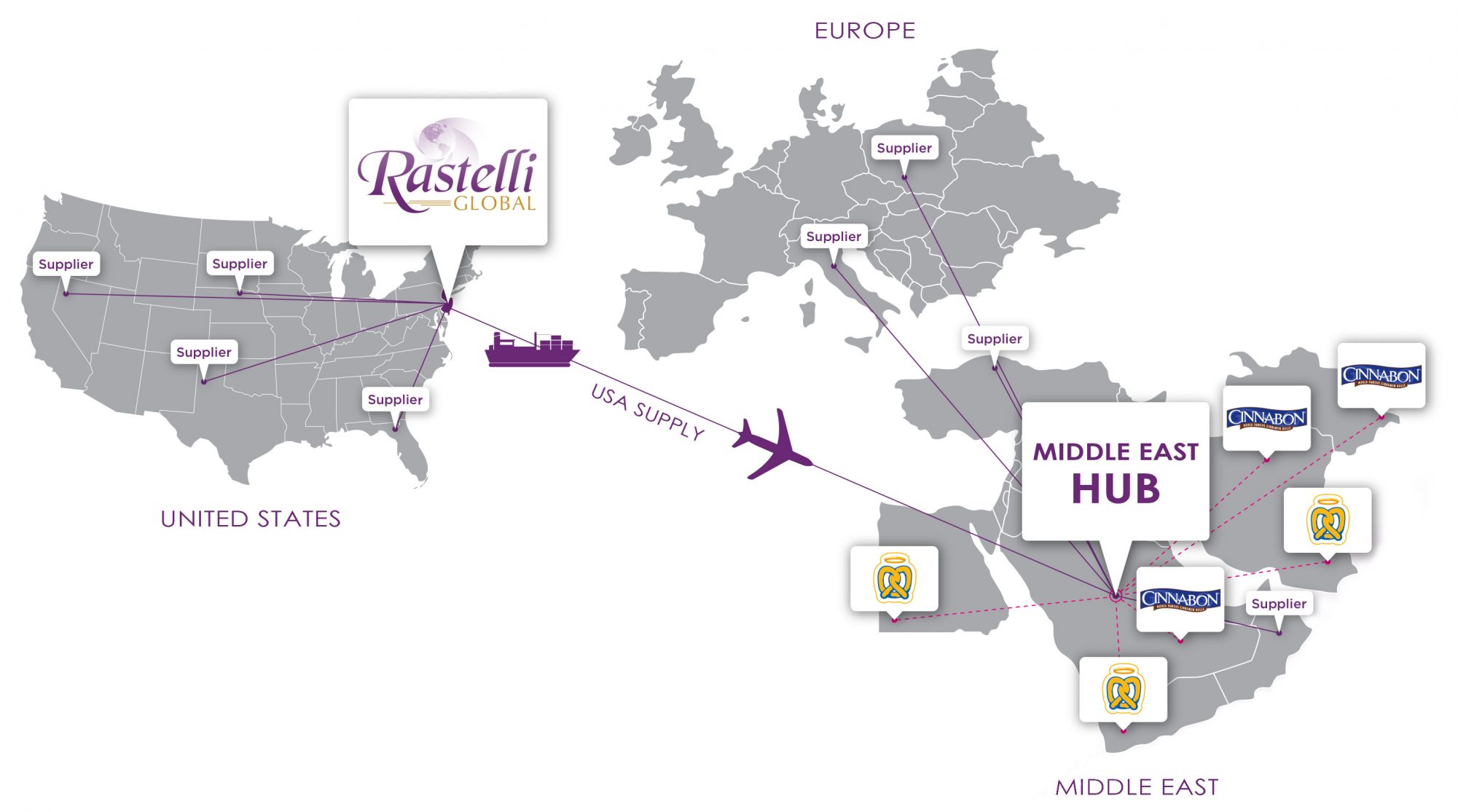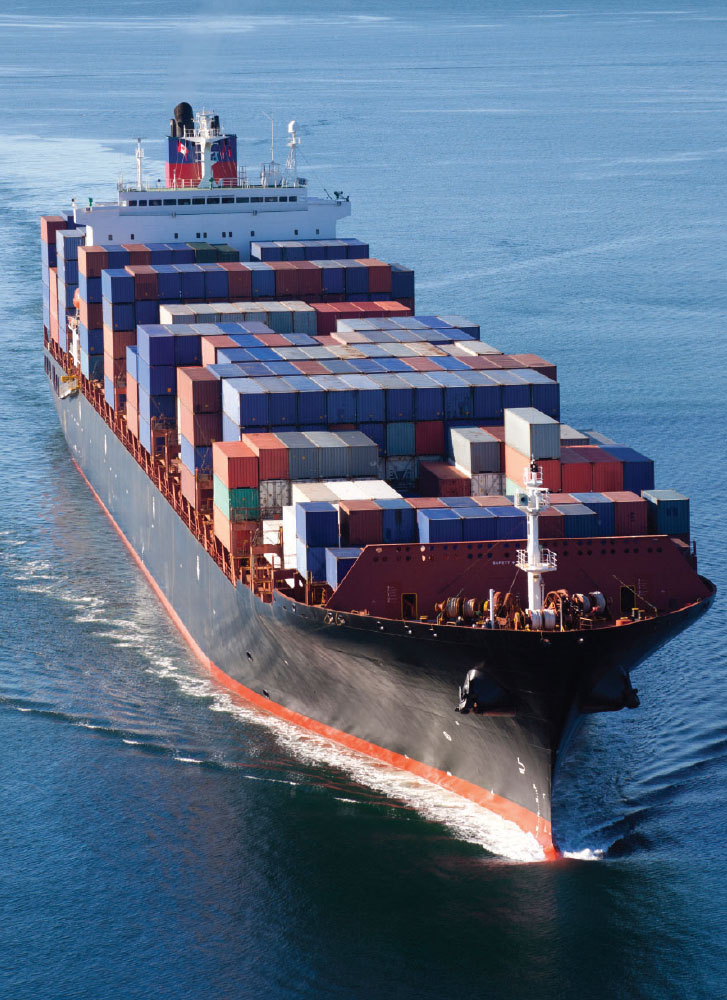 Capabilities
We deliver to countries around the world
Can access any market via sea and air
We sell to Food Service Distro's, Restaurant Chains, Retailers and the US Military
Facility
150,000 sq ft warehouse facility with freezer, cooler and dry storage
USDA inspected facility
Experts in bi-lingual labeling from single outer case to interior piece labeling
In house documentation department that files and fills out all the export forms for each country we are exporting into
Customer Portal
Online portal we offer to all of customers for ordering & maximization of order
Weekly order tracking reports with:

Items due in & date
Number of cases labeled
Shipping status
Tentative ship dates for each item & order

Pictures are taken of each item on the pallet with labels, pallet packing list & pallet id #
Photos are uploaded to the customer portal so they can also see everything for their records as well as ours.
Products
We offer an array of products:

Meat items
Cheeses, Sauces, Seasonings
Everything food wise in between
Paper products/disposables
Small wares
Equipment (ovens, fridges, blenders etc)
Flooring
Light fixtures, Titles, Booths etc.

We have done over 30 restaurant startups and builds to make everything for the franchisee as seamless as possible
Shipping
Pallets are shrink wrapped and corner boarded to ensure product remains safely on the pallet
Air bags & load locks are used for a tight and secure fit
Every pallet is numbered and a pallet packing list is displayed
Each packing list shows what items are on there along with production/ expiration dates and the manufacturer lot #'s.
CUSTOMERS
We are a key supplier and consolidator to a range of distributors, manufacturers, casual diners, quick service restaurants, fine dining restaurants, hotels, catering companies, supermarkets, hypermarkets and food service operations throughout the MENA and Asia regions.