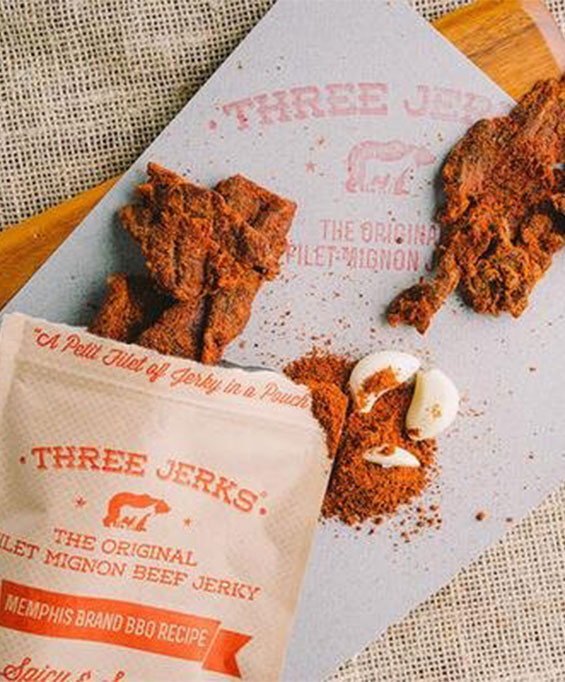 THREE JERKS JERKY
Jerky that will BLOW. YOUR. MIND.
Prepare yourselves, fellow jerks, for the most mouthwatering tender meaty goodness ever created. As passionate foodies at Three Jerks Jerky we have spent countless hours experimenting, testing and refining our craft. The result: elevated versions of a beloved yet traditionally average snack.
FORGIVE OUR IMMODESTY – BUT WE'VE RAISED THE BAR TO CREATE THE BEST BEEF JERKY ON THE PLANET.
No longer is the meaty deliciousness of jerky limited to road trips and dateless Friday nights with Netflix. You'll be finding all kinds of occasions to serve up our scrumptious all-natural beef jerky. The finest cuts of filet mignon and highest quality spices combine to create gourmet beef jerky that will Blow. Your. Mind.