I came to Rastelli's to help with the retail business. But since it was a relatively small company at the time, I was doing everything. I was working the retail side, I was on the cutting floor on a regular basis, we had a line called "Convenient Cuisine" which I ran, I called other stores personally for their orders, I oversaw all the trucking, I took care of all of the labels… The list goes on. I wore many hats, but sales was the biggest part of it.
Today, I am the General Manager for Rastelli Foods Group, which means I still do a little bit of everything, but in a different way.
Every day is different, but that is what makes it interesting. It is busy here and there is a lot of activity happening around me, with lots of different projects to attend to.
Right now, I am trying to narrow my focus. Like I mentioned, I have worn many hats from the start, but now I am trying to focus on supporting our growing sales segment (It is not just me anymore)! I oversee everything sales-related, and my biggest focus always was and always will be how to increase sales as a company overall.
COVID-19 has made a HUGE impact on our company, especially on the sales side. Our e-commerce segment increased by 40% this year! I think what happened was many consumers did not trust the idea of buying food online, but when the pandemic started, they adapted it. And when they tried it, they liked it — Now, they are continuing to buy online. They enjoy it and it's easier than leaving their house and going to the store.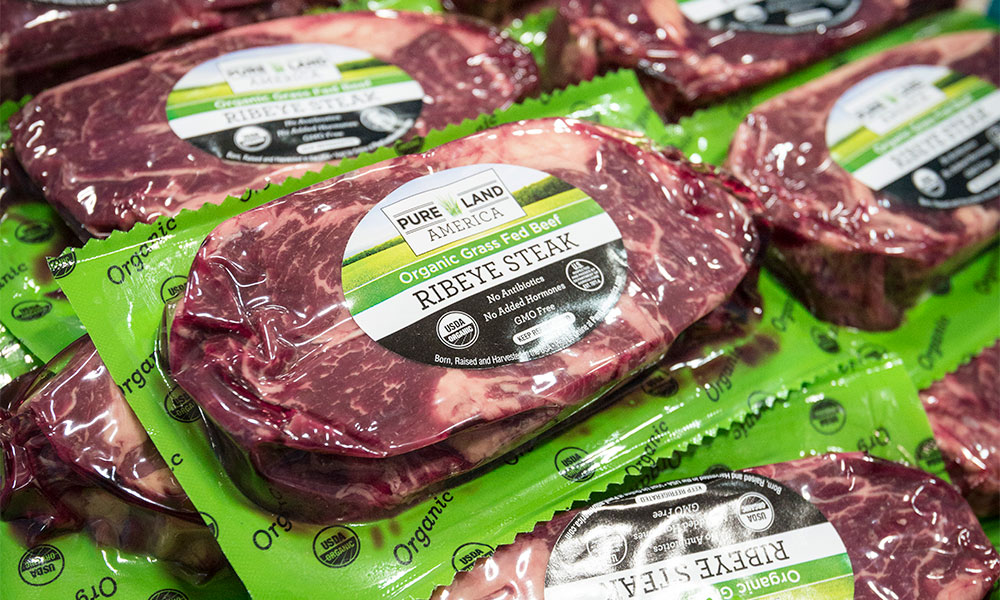 Yes. Many meat companies had issues producing enough product or did not have enough labor, but we were fortunate in that we did not have those problems. Because of that, we were able to pick up extra retail business. We are extremely flexible and nimble in being able to make a sale based on a customer's unique needs, and that is what really sets us apart. Not just during the pandemic but always.
In my opinion, retailers are scarred from what happened during the pandemic and don't want a repeat of everything happening again. I don't think they will want to carry more items and take up more space, but I do think that they will become more selective in who they do business with moving forward.
In our case, I think we did a great job of showing retailers that we were a reliable, trustworthy partner that they can continue to work with and depend on. Our relationships are so different now (in a good way).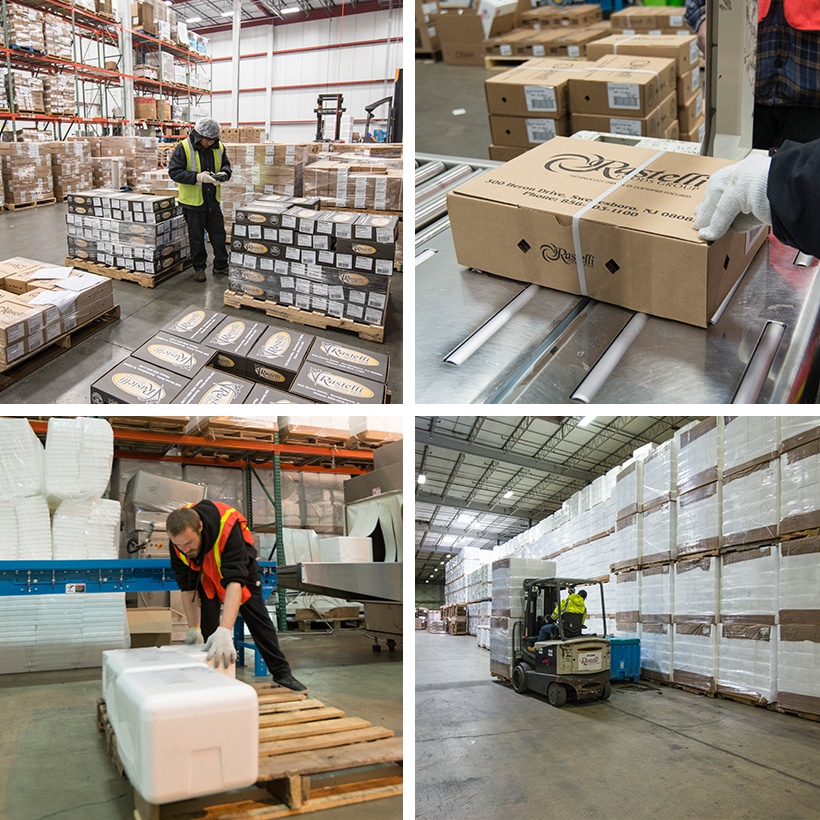 For us, it is the meat. We are narrowing our focus to be more geared towards case-ready steaks and ground beef offerings. We feel that this is where our industry is shifting. Retailers are suffering labor shortages just like everyone else, and by having a robust case-ready program like ours, they could achieve significant growth. E-commerce will continue to thrive in 2021, especially now that consumers are trusting it more. I do think that some consumers will revert to shopping at their local supermarket, but even still, I do not see that halting our expected e-commerce growth. It will remain a strong segment for us.
The food industry is headed towards e-commerce more and more, especially with brick-and-mortar stores closing down. I do not think you're going to see a great food industrial change… But retailers are going to need more suppliers to do more things that they cannot do themselves in a store, like the case-ready program that we offer. It reduces some of their labor, since they wouldn't need employees to cut meat, wrap meat, etc. It's a win-win.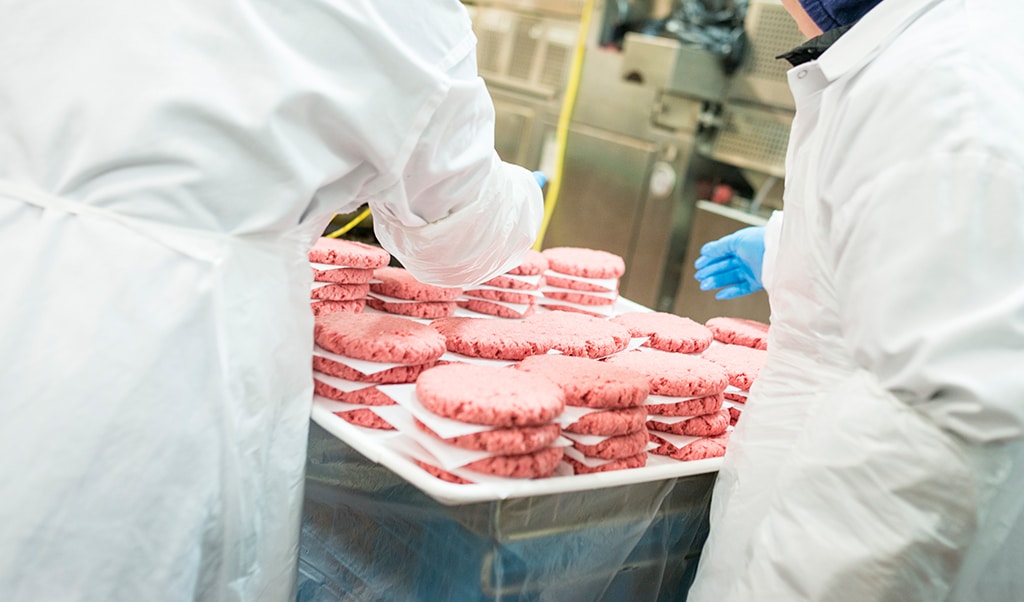 Both. Some retailers have always done things a certain way, and it can be hard to change their minds. They think that it's more efficient to cut meat or process fish at the individual store level — But actually, we can do it even more efficiently and cost-effectively. It saves retailers money when they have a case-ready program because they no longer have to deal with things like shrink and labor.
It's not only our job but our FOCUS to help retailers understand that, and understand how we can help them be better. Not just from an efficiency standpoint, but also from a cost standpoint. They could be a lot more profitable with a program like this!
Yes… Work with Rastelli Foods Group! [Laughs] We are a very nimble company and can be available to do programs that suit any customer or retailer's need, using only the safest and highest quality products.
We are a fairly large company, but remain nimble in our ability to adapt. Because we have decentralized decision making here, we're able to make decisions very quickly. Our customers come to us and ask us for solutions, and we are always able to deliver. They count on that.
We have an extremely robust marketing department as well that not only helps us, but helps our partners. Not every retailer that we work with will have their own marketing department, and so we leverage our knowledge to help them the best way we can. With our combined abilities in production, decision making and marketing — We're a great fit and partner for any potential partner.
I've been with Rastelli Foods Group for 22 years now — I started in 1999. Prior to that, I worked at Pathmark for 15 years, but I had a small seafood company in Folcroft, PA as well. Ray Rastelli, Jr. was the owner of the building. There was a falling out with our company, and so I spoke to Ray. They initially brought me in for retail sales support because they were interested in getting more involved with the local supermarkets.
Since I was with Pathmark for 15 years, I had a lot of connections with the local buyers. I was therefore able to help them get into more retailers, especially those in the tri-state area.
My father was in the food business, so I had already piqued an interest in the industry at a young age. I started at Pathmark when I was 18 years old and worked in the deli department, then I transitioned into meat wrapping, and then I became a Deli Manager.
Once I graduated high school, I attended Saint Joseph's University for Food Marketing. My whole life has been in the Food Business.
The challenge! I love the excitement that comes with each and every day being different. It can be stressful at times, but overall, the growth has been so rewarding. When I started here in 1999, our sales were somewhere around $5 million annually — This past year, we did over $240 million! Our growth has been fairly substantial, and it's so fun and rewarding to see that. It's never boring. There's always something to do and something to do better.
On a regular basis, my favorite items to purchase are our Faroe Island Salmon, Filet Mignon and Ribeye Steaks. These are my family's personal favorites! We have a meal plan every night, and these are definitely the most frequent.
Aside from my household favorites — My favorite brands that we sell as a company are our Rastelli Butcher Shop Craft Burgers, Bubba's Q Boneless Ribs and Blended Beef/Mushroom Burger. That last one is really a favorite of mine. It has a ton of potential, given that it is an alternative for people who don't follow a 100% plant-based diet. These are a few of my favorite retail items to sell, and some of our top items, too.